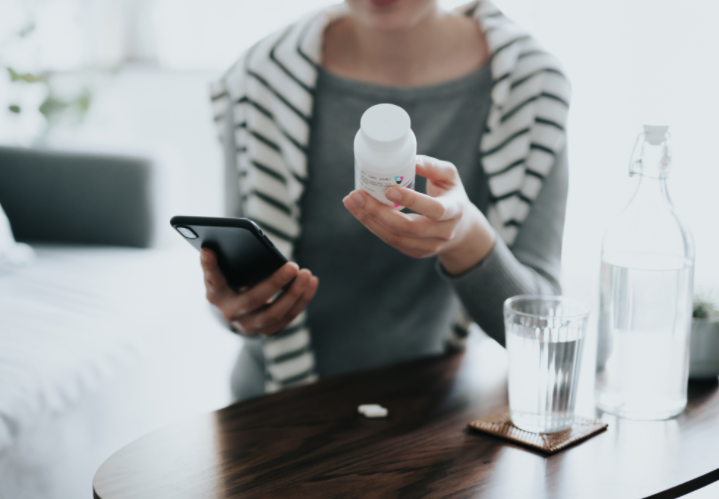 Transforming therapeutics: why we invested in Closed Loop Medicine
Under the traditional healthcare model, drug dosing is rarely optimised for the individual. Clinicians do not have the 'closed loop' of feedback that is required to do so. Data collection is often poor and, for many conditions, drug therapy answers only part of the problem. Adjacent aspects of therapy (e.g. behavioural change coaching and cognitive behavioural therapy (CBT)) are either non-existent or not aligned. This is particularly problematic when managing patients with long-term, chronic diseases, resulting in poorer outcomes for patients, higher costs for healthcare providers and lost revenue for pharma (an estimated $637bn is lost across the top 200 drugs through patient non-adherence – Source: IQVIA).
As a solution to this problem, Closed Loop Medicine (CLM) is developing drug and digital combination single prescription products to address this problem and revolutionise the way in which care is delivered. Its products aim to give clinicians the data and products they need to optimise drug dosage and broader treatment plan, while giving patients the integrated care they need to maintain an effective treatment regime.
A mission we believe in
The Closed Loop Medicine mission is to improve outcomes for patients suffering from chronic disease (such as insomnia and hypertension) by creating personalised and integrated treatment pathways enabled by new closed loop models of care. With the power of smart phones as data gathering machines, we were particularly impressed with CLM's ability to put Software as a Medical Device, as an App, enabling real-world data integration into care regimens more precisely tailored for individuals. As CLM is demonstrating, this approach can level the playing field, providing universal access to the highest quality care, usually only accessible to the few.
Healthcare core thematics
Closed Loop Medicine technology will capture real-world data across a care pathway, combined with a closed-loop management system that enables precision care for each patient while enabling healthcare providers to optimise therapy regimens and digitise the care pathway. This fits into two of Downing Ventures' core healthcare thematics – Personalisation and Future Pharma.
Adoption of digital tools to improve patient outcomes is gaining traction
The way we access healthcare has changed, with the pandemic normalising the fact that we can access healthcare digitally and regulators becoming more progressive in their thinking.
This change in behaviour and patient pathway is changing the norm and the pharmaceutical space is understanding the importance of real-world data to improve efficacy and patient outcomes. In response to social distancing, healthcare providers and patients have quickly adopted digital delivery modalities. This behavioural shift should support the longer-term shift towards digital care delivery, which Closed Loop Medicine is capitalizing on.
Affordable healthcare for all
To reduce strain on hospitals, healthcare must be affordable while overall improving patient wellbeing. Governments around the world are working on initiatives to make healthcare more efficient. Drug and Digital combinations hold the potential to help realise these goals by:
Personalising dosing, helping patients and health systems avoid the costs and pains of unwanted side effects
Increasing adherence and efficacy
Moving care into the community
Connecting with non-drug physiological interventions
Closed Loop Medicine is well positioned to become one of the first healthcare business to have a drug/digital therapeutic (Dtx) product. In essence, digital therapeutics use software or applications to treat disease
Strong IP
Closed Loop Medicine have built a Foundation Application to serve as a launchpad for the digital element of new therapeutics - a ready-made medical device asset. This is a first step to providing a richly featured technical platform, focused on the delivery of combination drug and digital products. Alongside this app, Closed Loop Medicine are developing products for insomnia and hypertension products which combine digital therapeutics with personalised drug dosing. The company also has a strong product pipeline set to be rolled out internationally.
Fast-growing market segment
Digital therapeutics and health is one of the fastest growing segments of the healthcare industry. The global digital therapeutics market is projected to reach USD 13.1 billion by 2026 from USD 3.4 billion in 2021 (CAGR 31%). Growth in this market is primarily driven by the increasing incidence of preventable chronic diseases, the need to control healthcare costs, rising focus on preventive healthcare, and rising investments in digital therapeutics.
Investor syndicate
We are delighted to be working alongside investors with significant life science expertise and experience. This round, co-led by BGF and Ananda, is well-funded by follow-on investment from Life Arc, Longwall and BGF. We have all been the impressed with the strength of Closed Loop Medicine management team, led by CEO Hakim Yadi.