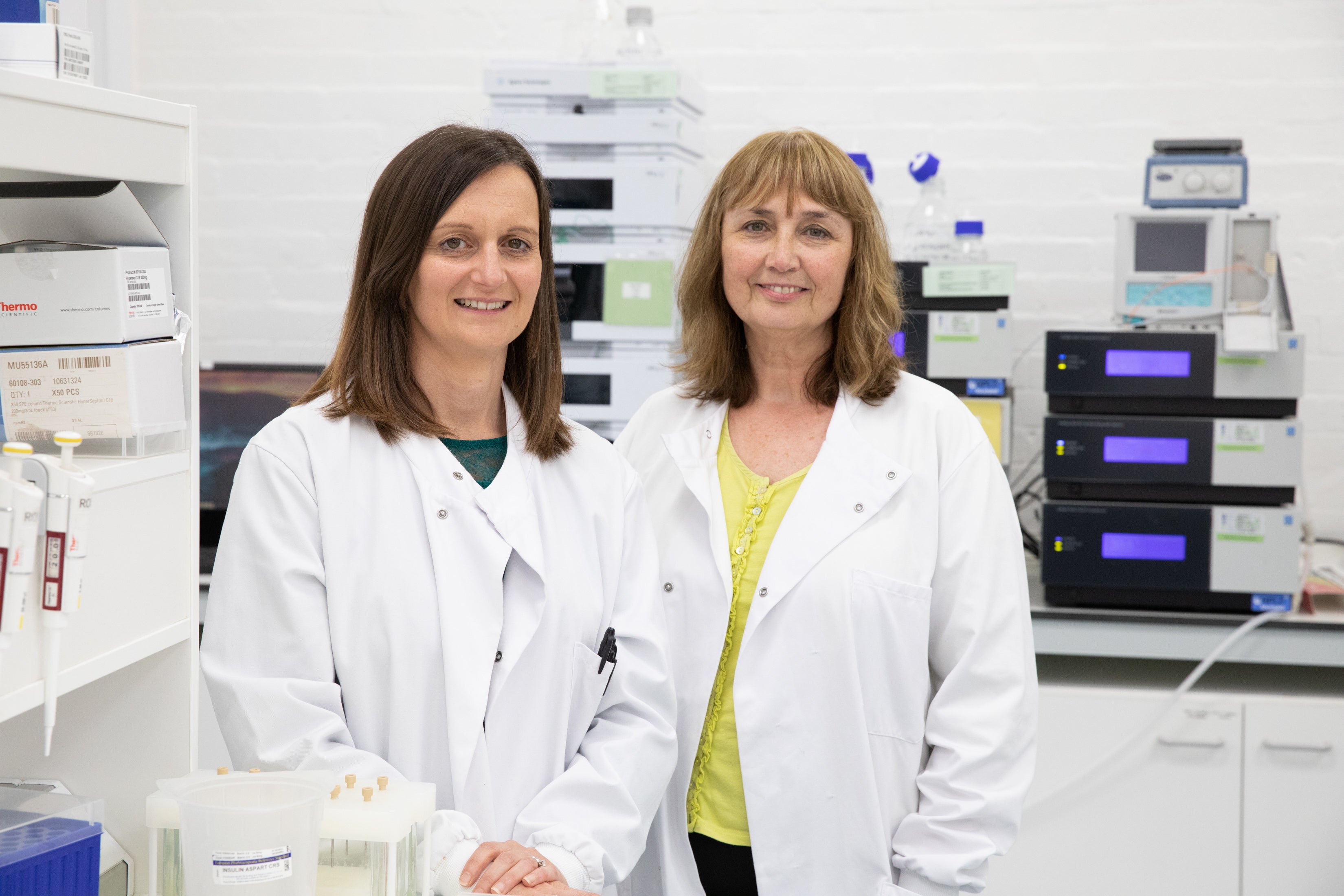 Why we invested in Arecor
Earlier this month on 3rd June, Arecor listed on AIM on the London Stock Exchange - a unique event for an EIS-qualifiable company to reach the dizzying heights of the public market. This event was the apex of the last few years as this healthcare company has gone from strength to strength since we first invested in Arecor in 2018 and we're excited to see how the company continues to grow.  
Unique technology with expansive addressable market  
Arecor has a unique formulation technology platform, ArestatTM, which enhances existing drug therapies and improves outcomes for patients that addresses a huge global market. The technology has wide-reaching applications to expand further beyond its initial focus on diabetes and specialty hospital care. This was recently supported by Arecor being granted a key US patent, the US being an important international market for biopharmaceuticals and one where Arecor has established a number of key commercial and development partnerships.
World leading products   
The in-house assets that Arecor have focused on in the insulin space are set to provide new formats for patient treatment, including super concentrated and rapid acting forms that place it above its peers in the market. Currently, there are approximately 463m people with diabetes, with around 56m insulin users. The global insulin market is worth $22bn, and diabetes care is a large and growing market, with an estimated 700m diabetics by 2040.1 
While there are rapid acting insulins available on the market, there remains a significant need for even faster acting insulins. This is because diabetes care is advancing towards more personalised treatment regimes and sophisticated drug/device combinations, such as the automated Artificial Pancreas system. This  is a market that Arecor is catering for with their two novel products: 
Ultra-rapid acting insulin – the fastest acting meal-time insulin with potential to be the best in class for people with Type 1 and Type 2 diabetes, designed to enable more effective disease management and give greater control and flexibility around dosing. It has the potential to be life changing for diabetes by enabling a fully closed loop artificial pancreas. 
Ultra-Concentrated Rapid Acting Insulin – has the potential to be the first concentrated rapid acting prandial insulin for insulin resistant diabetic patients and is critical to enable next generation miniaturised insulin pump devices. It also has the potential to enable more effective disease management in patients needing high daily doses of insulin. 
Commercial traction and early licensing opportunities  
Arecor's proprietary technology platform, ArestatTM, has the potential to be used by third parties under license as well as for Arecor's own inhouse development purposes. We believe this helps de-risk the company because revenues are not solely reliant on development of proprietary products; and, additionally, they are being supplemented by well capitalised industry partners through paid-for development programmes and licensing. Currently, this technology is validated with development deals with Hikma, Lilly and Par. 
Impressive management team  
Arecor has exemplified the power of a strong leadership team led by Dr Sarah Howell, Chief Executive Officer, who has transformed the business into a clinical stage biotechnology company.
Sarah is supported by an experienced leadership team of Dr Jan Jezek, Chief Scientific Officer, Susan Lowther, Chief Financial Officer, David Gerring VP of Development, Fiona Lawrence, VP, Clinical & Regulatory Affairs and Quality Assurance, Jim McDonald-Clink SVP Business Development.
Recently appointed Dr Lindsey Foulkes, Chief Operating Officer is a welcome addition to the team.
This skilled team together with its board and scientific advisors are growing the business through targeting improving patient care by bringing innovative medicines to market through the enhancement of existing therapeutics.