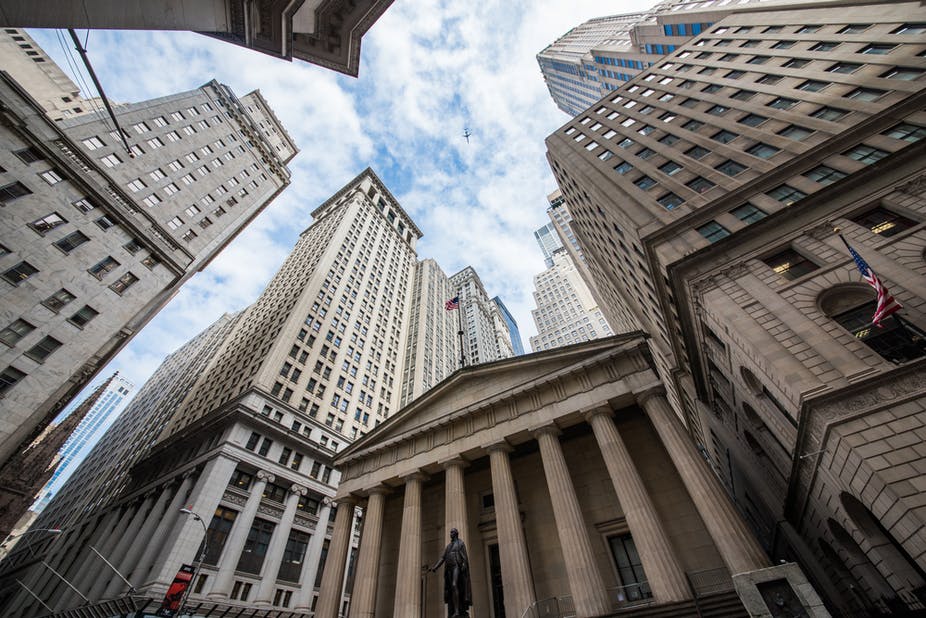 What is this SPAC news all about anyway?
If you reside in the private equity or venture capital space, you would have to be hiding under a rock at the moment if you hadn't seen the proliferation of special purpose acquisition companies aka SPAC news emerging from the US and starting to make its way rapidly across to European shores, with investors and financial advisers starting to catch wind too. For those unfamiliar with this financial vehicle, SPACs have raised more capital in 2020 than the last 10 years combined, bringing in over $74 billion through a record-breaking 217 SPAC initial public offerings (IPOs), in comparison to just 59 deals the year before, as reported here by Bloomberg. It was reported last week, that within the first three months of 2021, SPACs have already broken their 2020 record with US SPACs raising $87.9 billion so far.  
Consequently, the numbers of mergers through SPACs in the first quarter of 2021 have already outpaced 2020 figures with $166 billion of SPAC-led deals announced. SPAC merger sizes have increased year on year too. The average size of an announced merger in 2021 is $2.3 billion compared with $900 million in the first quarter of 2020 and $800 million in the first quarter of 2019. 
According to SPAC Research, there are currently more than 370 U.S.-based SPACs with over $118 billion in capital currently. So, what is going on and why has there been such a huge uplift over the last year? Here is our no-nonsense guide to see what the big deal is all about. 
What on earth is a SPAC? 
A SPAC is essentially a shell company set up by investors with the sole purpose of raising money through an IPO to eventually acquire another company. Its only assets are typically the money raised in its own IPO. Although it might seem like they are a shiny new financial vehicle, the SPAC has actually existed for decades. 
SPAC vs IPO 
We will talk about this from a US perspective here as the waters for SPACs are still a little unclear in Europe. In the US, a SPAC offers several advantages:  
1) Speed to market: via a SPAC, a company can enter the stock market in as little as two months whereas the traditional IPO process can take between 12-18 months.  
2) Assurance: investment is already secured by an experienced investor base without having to go 'on the road' to secure investments by public or private investors. Typically, SPACs will be around $300m to a few billion dollars in size. To date, SPACs have been sponsored by a variety of parties from institutional investors and VC firms to business veterans (Richard Branson) and even celebrities jumping on the SPAC train (including baseball star, Alex Rodriguez and Ciara, the pop star).  
3) Less complex process: this is an arguable point as this varies from SPAC to SPAC however, the pandemic appeared to have boosted their benefits as it seemed like the best entry to market within a remote working scenario.  
4) Cost of IPO vs utilising a SPAC: an IPO is effectively a company looking for money whereas a SPAC is money looking to invest in a company. This arguably cuts the cost of funding an IPO, however the start-up costs for a SPAC are still considerable. See more on this topic here.  
A side note here is that a remote IPO is entirely possible as shown by the Downing Renewables & Infrastructure Trust last year (DORE), for which Downing is the asset manager. A £122.5 million IPO was raised in the midst of a pandemic and it was even dubbed as 'the greenest IPO ever' by the Financial Times as the whole process was done virtually. 
What are the benefits for the investor? 
From an investment perspective, there are two main benefits: 
Win/win scenario: Once the merger company is announced, shareholders have the option to cash out their investment if they don't like it, within two years (in theory, though it is advised to read through prospectuses closely to check any clauses that might prevent this being the case). If you're happy with the company as an investor in the SPAC, then even better.  
Market interest: once a deal of a potential merger is announced and seen as favourable by the market, the value of the SPAC can skyrocket above its initial offer price, which could lead to a favourable return for investors. 
What are the risks? 
As the SPAC trade has roared through the American market, there are numerous risks to be considered, namely: 
The good companies are being snapped up, making the most favourable companies for SPACs to merge with potentially more difficult to find 
Like any IPO, there is a risk that it goes wrong. To mitigate this risk, a Grade-A management team with a proven track record is key to ensuring a likely success, because let's face it – technically, anyone can raise a SPAC, so you need to be able to trust its leadership team, their vision and expertise.  
Ok, that's very interesting – but what does that mean for the European and British markets? 
The truth is no-one really knows. With the US being exorbitantly bigger in size, there is the practical standpoint that they have a wider pool of capital resource and the ability to raise big funds quickly, which European investors don't yet have the capacity to do. Sifted, a publication covering start-up news, reported this week that many European investors and VCs are also "wary of joining the SPAC goldrush."  
In a post-Brexit environment, Amsterdam is taking over as Europe's key trading hub, with several SPAC deals already in the works, so the UK needs to act fast to enable innovation within the listings regime. As part of British chancellor, Rishi Sunak's, March 3 budget, a review of the UK listing regulations was released, with the intention to help build back the City of London as a leading financial hub and the beating heart of an agile new economy focused on innovation and technology. Hopefully, this shake-up will enable British investors to inject capital into the market and help catapult some of the fantastic home-grown technology companies into a wider arena. 
One of the main differences between the US and UK SPAC models, at this moment in time, is that UK SPAC sponsors are unable to cash out their capital if they decide they don't want to continue to invest in the target acquisition – this being one of the key advantages Stateside.  
Head of Ventures and Downing Partner, Warren Rogers, was recently appointed to the board of a new SPAC with a mission to make SPACs more accessible by offering sponsor equity to accredited investors with a $100,000 investment. The SPAC is seeking to find a European company in the software, gaming, media or entertainment sectors.  
For now, we are keeping our ear to the ground and not ruling anything out. Watch this space.