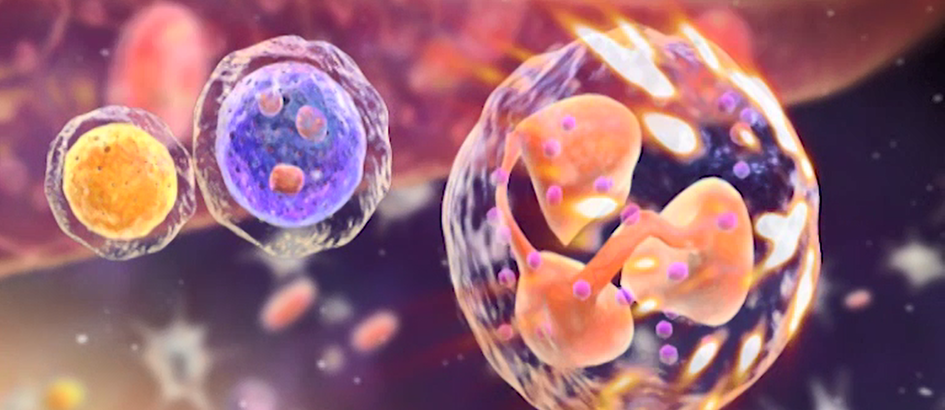 LIfT BioSciences secures its largest financing to date with a further £5m
Biotech LIfT BioSciences recently announced its largest financing round to date with a further £5 million investment into the company as part of its mission to develop the first curative and affordable cell therapy for all solid tumours. The round was led by investor Starbloom Capital with additional participation by Downing Ventures, leading biotech "super-angel" Jonathan Milner and Kizoo Technology Ventures.
"We are excited by the potential impact that a neutrophil-based cell therapy could have for those suffering with cancer and look forward to the business moving its therapy closer to the clinic " said Matt Pierce of Downing Ventures.
The company's first product, N-LIfT (Neutrophil Only Leukocyte Infusion Therapy), works by effectively transferring the innate immunity that some exceptional people naturally have in their body from their stem cells to cancer patients. The treatment is expected to give cancer patients up to 20 times the cancer-killing ability they had been exhibiting themselves. 
"Some of us have superior inherited attributes in our immune system which give protection from cancer. LIfT Biosciences is set to understand and utilise these properties for the development of novel approaches to treat cancer. LIfT has developed a cell therapy product which aims to deliver to patients the innate anticancer immunity of people with exceptional immunity" said Dr Oxana Polyakova, CSO for LIfT BioSciences
Alex Blyth, CEO of LIfT commented: "We now have the funds to develop the murine in-vivo and organoid efficacy data needed to progress this much-needed therapy to clinic. N-LIfT has the potential to be a paradigm-shifting change in how we treat cancer."
The investment will also enable LIfT BioSciences to further develop its manufacturing technology to cost-effectively produce N-LIfT and fund pre-clinical in-vivo work. LIfT BioSciences is looking to demonstrate in-vivo superiority over standard of care in Pancreatic Ductal Adenocarcinoma (PDAC), Hepatocellular Carcinoma (HCC) and other solid tumour types under investigation.
About LIfT BioSciences:
LIfT Biosciences is a Biotech bringing to market a 1st in class allogeneic innate cell therapy called Neutrophil Only Leukocyte Infusion Therapy (N-LIfT). . N-LIfT uses a special type of N1a neutrophil with special cancer-killing and immune recruitment capabilities. Our vision is to develop the world's first cell bank of mass-produced 'cancer-killing neutrophils' to deliver a portfolio of immuno-oncology cell therapies for delivering complete remission in all solid tumours. LIfT BioSciences was founded by Alex Blyth following the death of his mother to pancreatic cancer.
Click here to find out more about the partnership between Downing Ventures and LIfT BioSciences