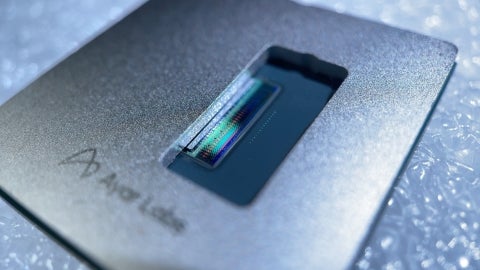 Downing Ventures' portfolio company Ayar Labs raises $130 million in series C funding
Downing Ventures portfolio company, Ayar Labs - the leader in chip-to-chip optical connectivity - has announced that the company has secured $130 million in additional financing led by Boardman Bay Capital Management to drive the commercialisation of its breakthrough optical I/O solution. Hewlett Packard Enterprise (HPE) and NVIDIA entered this investment round, joining existing strategic investors Applied Ventures LLC, GlobalFoundries, Intel Capital, and Lockheed Martin Ventures. Other new strategic and financial investors participating in the round include Agave SPV, Atreides Capital, Berkeley Frontier Fund, IAG Capital Partners, Infinitum Capital, Nautilus Venture Partners, and Tyche Partners. They join existing investors such as BlueSky Capital, Founders Fund, Playground Global, and TechU Venture Partners.
"The overall financing is much larger than we originally targeted, underscoring the market opportunity for optical I/O and Ayar Labs' leadership position in silicon photonics-based interconnect solutions," said Charles Wuischpard, CEO of Ayar Labs. "This financing allows us to fully qualify our solution against industry standards for quality and reliability and scale production starting this year."
Ayar Labs also announced that it made its first volume commercial shipments under contract and expects to ship thousands of units of its in-package optical interconnect by end of year.
Find out more about Ayar Labs and Downing Ventures here. 
About Ayar Labs
Ayar Labs is disrupting the traditional performance, cost, and efficiency curves of the semiconductor and computing industries by driving a 1000x improvement in interconnect bandwidth density at 10x lower power. Ayar Labs' patented approach uses industry standard cost-effective silicon processing techniques to develop high speed, high density, low power optical based interconnect "chiplets" and lasers to replace traditional electrical-based I/O. The company was founded in 2015 and is funded by a number of domestic and international Venture Capital firms as well as strategic investors. For more information, please visit http://www.ayarlabs.com.